All kids need is a little help, a little hope and somebody who believes in them.  ~Earvin Magic Johnson
Children Helping Children
Children are unavoidably impacted by the breakup of their parents' marriage.  Through artwork, storytelling, discussion and other helpful techniques, children can learn to understand and express their feelings about their situation and family changes in connection with divorce, separation and remarriage.  Children Helping Children is comprised of small groups for boys and girls aged 5 through 16.  Grouped by age within a nurturing, safe, comfortable setting, children gain positive support form one another in their shared experiences under the guidance of an experienced educator.  Six-week groups are held once during the fall, winter and spring.  Advance registration is required.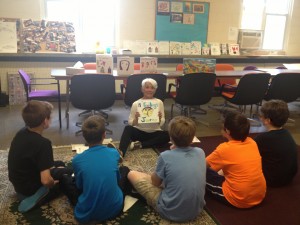 Topics include:
What is a family?
What am I feeling?
Its it my fault?
What does divorce mean?
How can I feel better?
Can I love both parents?
What will happen to me?
Single Parent Education:
Guidance and support is available for separated, divorced/single or remarried parents.  Private sessions are arranged by appointment.
Topics include:
Emotional roller coaster
Divorce mediation, separation, divorce
Relationship with former spouse
Co-parenting skills, parenting plans
Parents' needs, children's needs
Coping and moving on