"Challenges are what make life interesting and overcoming them is what makes life meaningful." – Joshua J. Marine
The Counseling Centers for Human Development, Inc.(CCHD) began in 1974 as an outgrowth of the Institutes of Religion of Health/Blanton-Peale Graduate Institute in Manhattan. The original goal was to combine psychiatry and religion under the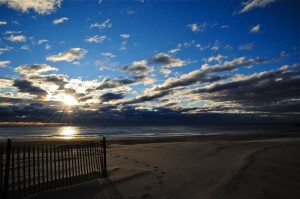 auspices of Dr. Smiley Blanton, a psychiatrist and Dr. Norman Vincent Peale, a minister. Incorporated as a non-profit corporation, CCHD has grown and matured as the field of mental and behavioral health has become more sophisticated. Our home office in Cranford has been located in the Cranford United Methodist Church.  We are nonsectarian; however the church has been our home for almost 30 years.
Initially most of the therapists were ministers who had received advanced clinical training in the Blanton-Peale Graduate Institute's stringent three year program. Today all of our therapists are highly trained experienced licensed clinicians who are dedicated to their clients, the community and their profession. Each week the staff meets with our psychiatric consultants to review/discuss cases, medication, issues of quality assurance, community needs and other clinical concerns.
We currently have two small satellite offices, which allows us to continue to offer our services on a sliding scale. Each clinician sees at least one client pro bono and we try to continue to provide services even when insurance benefits end. We also provide community outreach and offer free seminars and workshops to churches and schools on issues such as parenting, grief, stress, dating violence, gay and lesbian issues.
Our board, our staff and our clientele represent a diverse group in race, religion and ethnicity.